Diabetics should pay close attention to their foot health, according to the IDEASTEP Foot & Ankle Team.
Orthopedic Specialists are taking advantage of the opportunity to educate the public on the importance of having healthy feet and to offer ideas and recommendations for foot health, including diabetic foot care.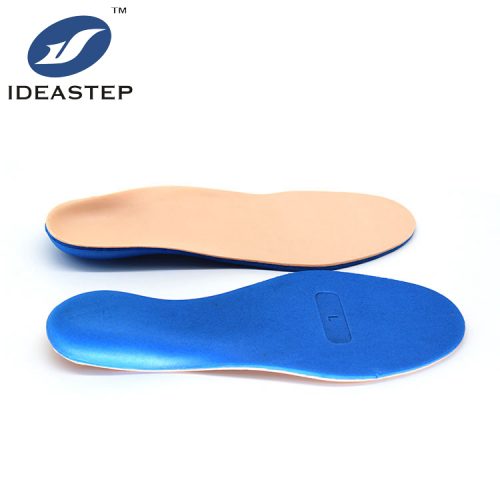 Material: Superfine Closed-Cell foam on top + Supportive Medium hard Eva Bottom
Diabetes is a condition in which the body's capacity to convert sugars, carbohydrates, and other meals into energy is impaired due to an inability to produce or use insulin efficiently. Hyperglycemia, or high blood sugar, can cause catastrophic damage to the eyes, heart, kidneys, nerves, and feet over time. According to the CDC, diabetes affects about 30 million individuals in the United States, with another 84 million having prediabetes. While there is no cure for diabetes, a person with diabetes can avoid the most serious problems and live a full and active life with adequate food, exercise, medical treatment, and home management.
"Diabetes is a condition that affects many parts of the body, including the feet, and a patient should pay particular attention to foot health to successfully manage it," says Stephanie Hook, DPM. "Neuropathy is a condition in which diabetics lose feeling in their lower limbs. Diabetics can avoid many consequences from neuropathy with some daily home care and regular doctor visits."
The American Podiatric Medical Association offers the following advice from Dr. Hook:
Cuts, blisters, bruises, broken skin, color changes, and swelling should all be checked on a daily basis. Examine the soles of both feet with a mirror. If you have trouble seeing, have a family member or friend inspect your feet for you. Any foot injuries should be reported to your doctor as soon as possible.
Wash wounds and grazes with soap and water twice a day, then apply an antibacterial ointment and a sterile Band-Aid. Seek medical help as soon as possible.
To avoid burns, test the temperature of hot water with your elbow before putting your feet in it, and avoid putting your feet near heating radiators.
To avoid blisters, wear socks as much as possible. Make sure your hosiery isn't too tight and that you wash your socks or stockings on a regular basis.
Quit smoking. Nicotine lowers blood flow to the feet, potentially increasing the risk of developing foot ulcers.
Visit your podiatrist at least twice a year for a thorough foot examination. It is always preferable to diagnose and treat a foot condition as soon as possible.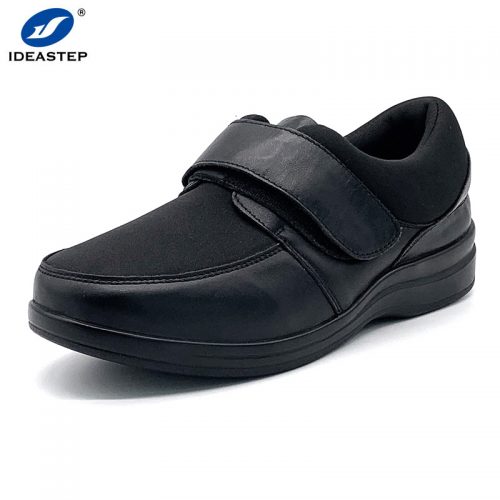 The circumferential soft collar wraps instep for more protection.
Stretchable pressure relief upper good for forefoot ailments.
Deep toe box and the shape of shoe match foot shape easily eliminate pressure area.
Lightweight.
The hook & loop straps adjust with on hand easily.
3 days return 30 days replacement
Share This Product, Choose Your Platform!