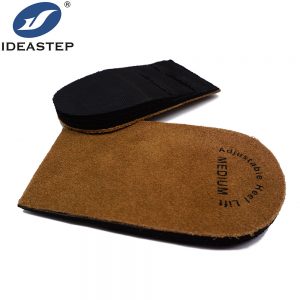 Adjustable Heel Lift from IDEASTEP is made with three layers of 1/8″ rubber, which are firm extra density nylon-neoprene mesh. The layers are held together with an industrial grade double sided adhesive similar to double-sided carpet tape. They can be easily peeled apart when you want to adjust the height of the lift.
McKesson Adjustable Heel Lift Features:
Three layer construction – each 1/8″ thick
Layers are easily removable
Unsurpassed patient comfort
Excellent durability
Non slip construction
Applicability to several clinical conditions
Sold individually, not in pairs
McKesson Adjustable Heel Lift Sizing:
Based on shoe size
Small: Men's 4-6; Women's 5-6
Medium: Men's 6-9; Women's 7-11
Large: Men's 10-13
Customer Reviews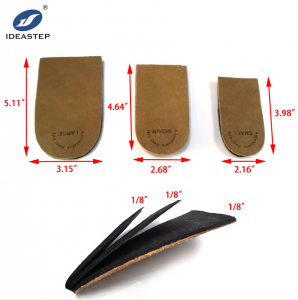 3 days return 30 days replacement
Share This Product, Choose Your Platform!