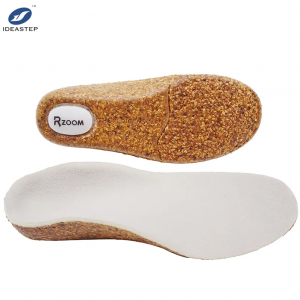 Choosing prefabricated orthotics for children requires careful consideration of their specific needs and foot conditions. Here are some factors to consider when selecting orthotics for children:
1. Consultation with a Healthcare Professional
It is recommended to consult with a healthcare professional, such as a pediatric podiatrist or orthopedic specialist, who can assess your child's foot condition, gait, and alignment. They can provide valuable insights and recommendations for the most suitable orthotics.
2. Foot Condition
Determine the specific foot condition or issue your child is experiencing. Common foot conditions in children include flat feet, high arches, overpronation, or supination. The type of orthotic needed will depend on the specific condition and the level of support required.
3. Size and Fit
Ensure that the orthotics are available in the appropriate size for your child's feet. Orthotics that are too small or too large may not provide the necessary support and comfort. It is important to follow the sizing guidelines provided by the manufacturer or seek professional guidance for accurate sizing.
4. Arch Support
Consider the level of arch support provided by the orthotics. Some children may require a higher arch support to address flat feet or fallen arches, while others may need a more neutral arch support for proper alignment. The healthcare professional can guide you in determining the appropriate level of arch support for your child.
5. Cushioning and Shock Absorption
Look for orthotics that offer adequate cushioning and shock absorption properties. This can help reduce impact forces during walking or running and provide additional comfort.
6. Material and Durability
Consider the material used in the orthotics. They should be made from durable and breathable materials that can withstand the demands of daily activities. Look for orthotics that are easy to clean and maintain.
7. Age and Activity Level
Take into account your child's age and activity level. Younger children may require orth that are more flexible and lightweight to accommodate their growing feet and active lifestyle.
8. Comfort and Compliance
Ensure that the orthotics are comfortable for your child to wear. If they find the orthotics uncomfortable or painful, they may resist wearing them. Look for orthotics with a comfortable design and a gradual break-in period.
Remember, prefabricated orthotics may not be suitable for all children, especially those with more severe foot conditions or structural abnormalities. In such cases, custom-made orthotics may be recommended. It is best to consult with a healthcare professional to determine the most appropriate orthotic solution for your child.
Expand more related content: https://www.aideastep.com/classic-pre-fabricated-orthotics/.
3 days return 30 days replacement
Share This Product, Choose Your Platform!