Price

Get Latest Price
Inquire Online
We are confident about the exquisite details of insole material.Good materials, advanced production technology, and fine manufacturing techniques are used in the production of insole material. It is of fine workmanship and good quality and is well sold in the domestic market.
Ideastep Insoles is committed to providing quality, efficient, and convenient services for customers.
Company Advantages1.
The shoe materials of Ideastep shock doctor court are sourced from suppliers who have a good relationship with us and who often help us make or find new or unique materials.
2.
This product can work continuously without flicker. Even after a long time, it can still work stably and give the user full brightness.
3.
It has overcome some defects of old ones and has broad development prospect.
4.
Customers have undoubtedly increased dependence on the product.
/ PRODUCT DISPLAY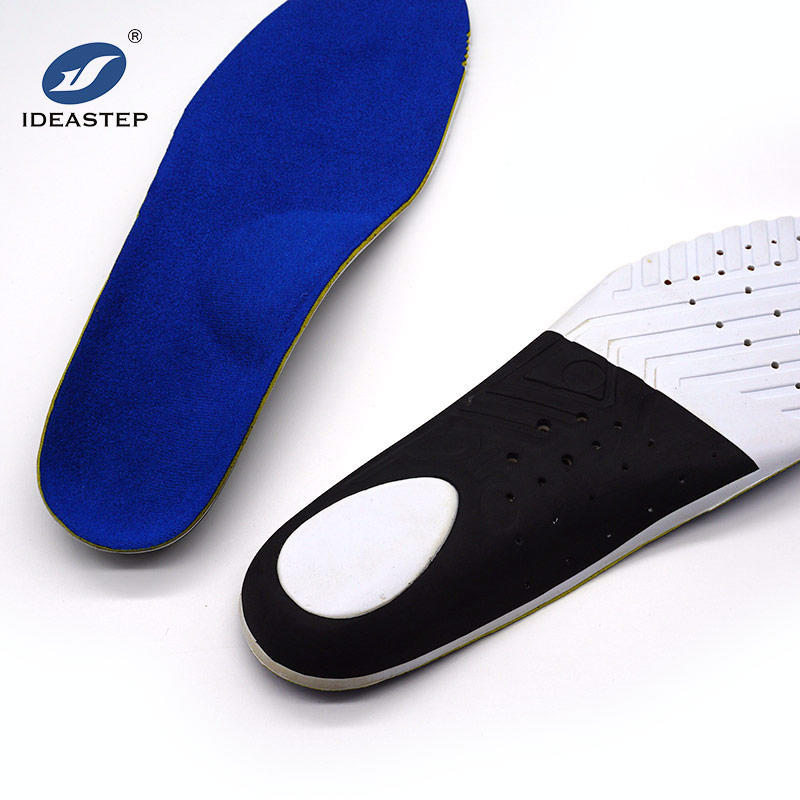 / VIDEO
We mainly customize insoles and EVA sheets. We have leading technology and advanced production equipment, focus on the insole field for more than 20 years, and have the American Medical Council Certification Committee "C.Ped. #4290
/ PRODUCT PARAMETER
| | |
| --- | --- |
| Type | Insole |
| Brand Name | IDEASTEP |
| Place of Origin | XIAMEN ,Fujian, China |
| Model No. | KS2431# |
| Material | MESH + PU FOAM + ARCH SPONG PAD + FIRM WHITE EVA + ANTI-WEARING BLACK HEEL CUP |
| Size | 35 – 46# |
| Color | Can be customized |
| Package | As per requirement |
| MOQ | 1000 Pairs |
| Feature | Sturdy in light weight |
/ PRODUCT DETAILS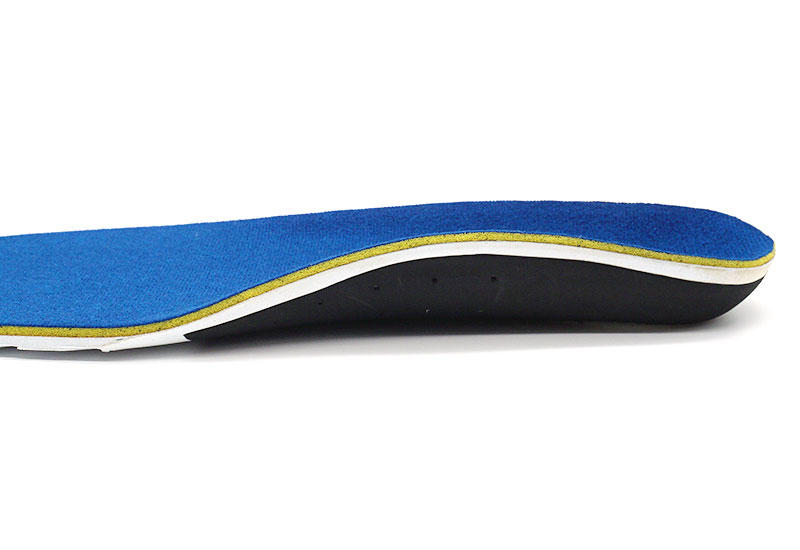 Details.1
Unique cushioning Arch Pad maintain foot architecture even in jumping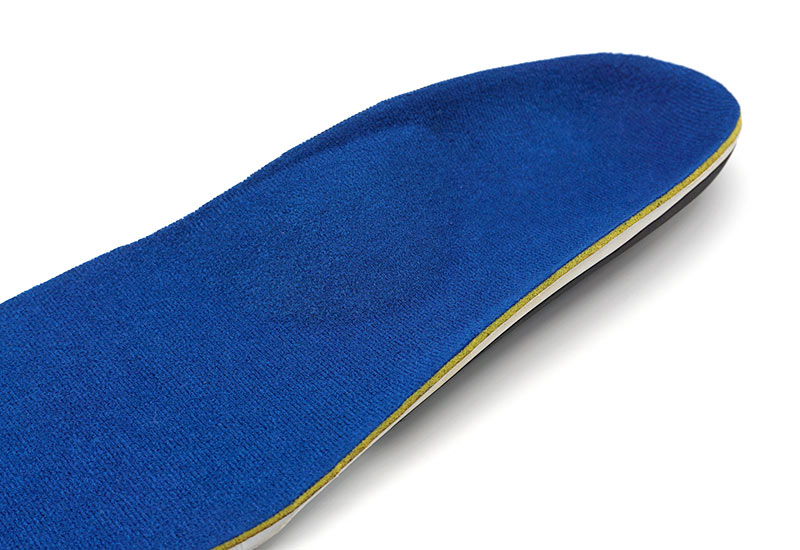 Details.2
Deep rolling up heel cup hold the entire hindfootfor calcaneus expecially non slipping in the shoe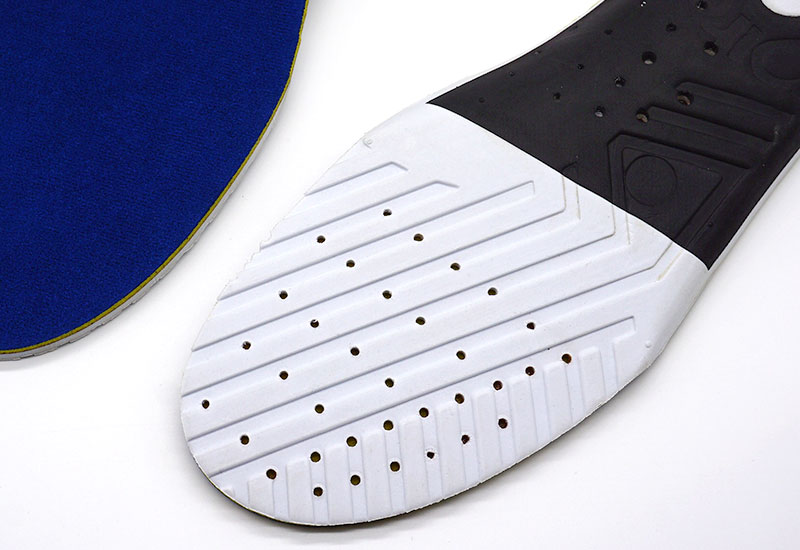 Details.3
Ventilation design to make breath in activity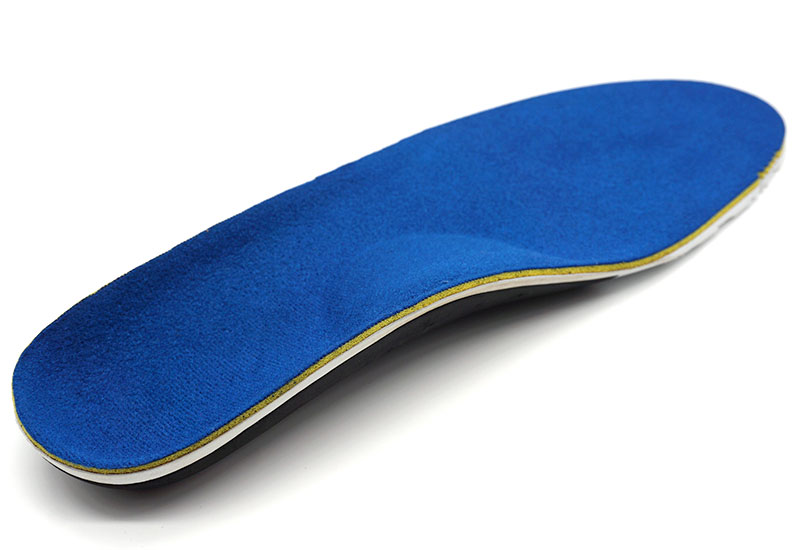 Details.4
Reassuring constructin to protect feet perfect in high impact sports
/ PRODUCT COMPARISON CHART PK

Tight lamination by special glue formula

etter Odor free character

Quality Management standard

Use environmentally friendly raw materials
/ PRODUCT APPLICATION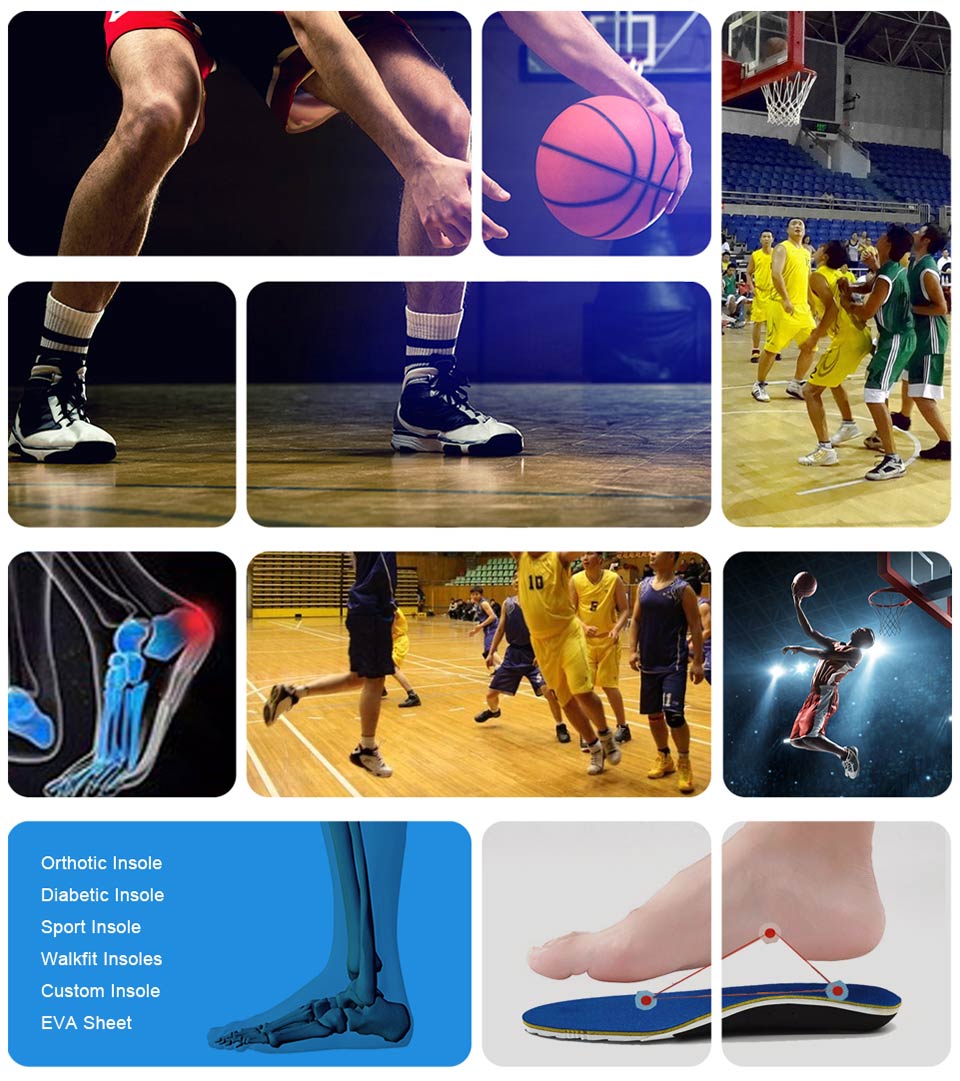 Our products are corrective insoles, medical orthopedic equipment, and adequate disease in the big health industry. We divide our products into seven categories: orthopedic insoles; sports insoles; insole for diabetic foot; thermoplastic orthopedic insoles; daily Insole used; women's insoles; children's insoles and more.
Widely used in a variety of sports, leisure and ankle correction.
/ PRODUCT FEATURES
◪ Extra pading to the navicular bone helping to support foot arch tightly and absorb ground reaction forcesHand ground extrinsic eva heel posting.
◪ Medium foam lining provides extra shock absorption and comfort.
◪ Designed for sharp turns, quick starts and stops.
/ FAQ
Q1: Does the arch pad make medial arch uncomfortable?
A1: No, the arch pad is made from spong and quite cushioning,it help to maintain the arch construction in activity.
Q2: The model KS2431# seem quite sturdy,how much it's weighted?
A2: It's a strong insole with light weigh,one piece weighe 67g and one pair weight 134g only.
Q3: For the sharp activity like basketbal,how long life does it can be lasted?
A3: Normally it can be used half year continuely,if 2prs can be rotated is suggested.
Company Features
1. For many years, Ideastep has ranked first in production and sales in China.
2. Our core competitiveness for shock doctor court lines in advanced production technology.
3. Customer satisfaction is our corporate philosophy that serves as a cornerstone for all our activities by defining our directions of pursuit and values. All of our business activities will comply with regulations stipulated in the Environmental Protection Act. We have introduced waste treatment facilities that are appropriately licensed for either storing, recycling, treating or disposing of the waste. We engage pro-actively with suppliers in an effort to ensure ethical practices and help our customers find sustainable solutions to critical issues bringing about real changes. We have adopted a sustainable production approach that is responsible for our environment. This approach has significantly decreased the waste amount.
Unique cushioning Arch Pad maintain foot architecture even in jumpingDeep rolling up heel cup hold the entire hindfootfor calcaneus expecially non slipping in the shoeVentilation design to make breath in activityReassuring constructin to protect feet perfect in high impact sports
3 days return 30 days replacement
Share This Product, Choose Your Platform!