The secret of sneaker insoles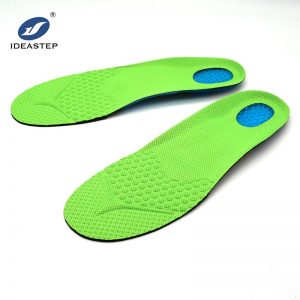 When your feet step into a pair of shoes, the insole is always the part that you have intimate contact with for the first time. Every step you take, the insole responsible for providing the first layer of cushioning is close to your soles, but few businesses will mention insoles on the page introducing sneaker technology. Even sneakerhead, the most sneaky crazy, rarely discusses about it. The topic of insoles. How can we make things like insoles less boring?
"We can't think of us as'sell insoles'," said Skip Lei, who has worked at Nike for 31 years. "We are like special chocolate almonds on the cream cake, and we are responsible for the best part.
In the development of sneaker products, insoles are often the last thing to be considered. According to Skip Ray, Nike product managers often use cheaper insoles to cut the cost of a pair of shoes in order to make more profits.
"If there is pressure on the price of (a pair of shoes), then this (insole) is the easiest thing to match. It is impossible for them (the product manager) to change the shoe-making tools, and it is very likely that they will not change the material of the upper. Because if you make changes to these things, there are too many things to change. But they can take out these insoles and replace them with some lower-cost ones. This is the easiest way to increase profits." Lei said.
Is there a ceiling for brand strategy? After all, insoles must have been hidden in sneakers, and it seems that consumers are unlikely to associate the insoles with designers or athletes. However, the visualization of technology will definitely let more people outside the industry understand the insole brand. At the same time, the company continues to innovate. They have a research team of 100 people in Asia to study new chemical formulations of insole materials.
"I want to make the insole the most important part of sneakers," Lei said. "That will be cool and what people want. Sports shoes are sports shoes. Nike created people's awareness and demand for sports shoes. It took a long time, but hey, I think the insoles are also Can do that."
learn more Insoles and orthotics , please kindly to visit our web .www.aideastep.com & www.ideastepinsole.com.
Also any other questions or suggestion ,  please feel free to contact us  :
Tel: +86-18106960586(whatsapp)丨 Email: sales5@ideastepinsole.com  /
Xiamen Kon Technology Co., Ltd
3 days return 30 days replacement
Share This Product, Choose Your Platform!