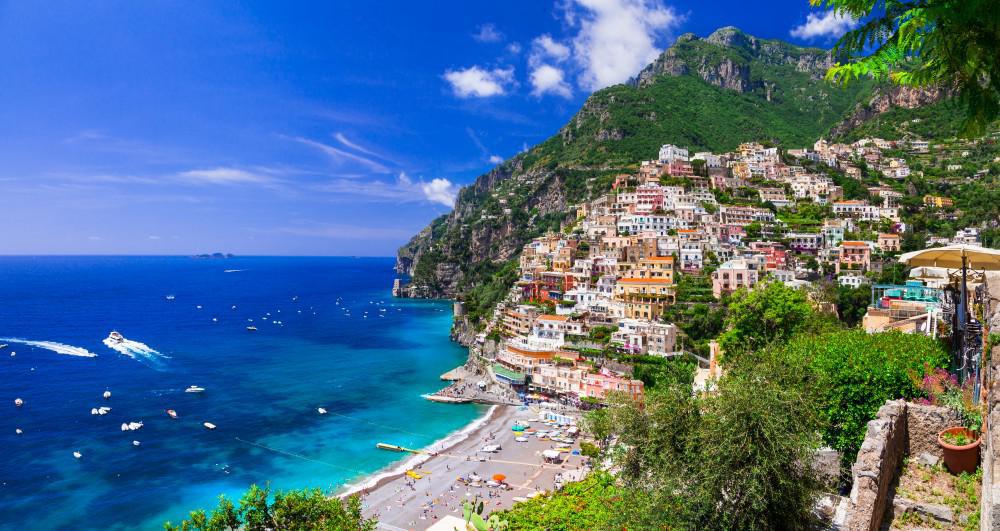 Planning a trip to Italy soon? Packing your favorite sandals or flats to wear on vacation? Be careful! Officials at Cinque Terre's national park have had enough of tourists wearing the wrong footwear throughout their park according to a new rule this year.
The new rule fines anyone wearing flimsy footwear up to $2,800.
The popular national park, set along the gorgeous seaside cliffs in northern Italy, sees nearly three million visitors every year. But all too often, officials say, tourists are ill-equipped as they traverse the Italian trails. Mountain rescue units have grown tired of rescuing travelers unprepared for their hikes, often finding themselves trapped along the trails that connect picturesque coastal villages, the Telegraph reports.
Patrizio Scarpellini, head of the Cinque Terre national park, tells The Telegraph,
"The problem is that people come here thinking they are at the seaside, but the paths above the villages are like mountain trails."
Fines won't kick in right away. Officials are promoting a campaign to bring awareness to the dangers of wearing the wrong shoes when hiking. By this summer though, tourists beware.
Getting a $2,800 fine might just cut your already expensive European vacation a bit short!
We've talked about the problems improper footwear can cause for people with underlying foot and arch issues. Flip-flops and flats are never ideal. In fact, wearing that kind of footwear will almost certainly lead to arch pain or plantar fasciitis if your vacations involve long periods of standing or lots of walking.
It may not be a $2,800 fine handed down from Italian national park authorities, but wearing the wrong footwear can cost you hundreds of dollars. We often call this the "footwear fine". Or in some cases, we call it the "flip-flop fine".
No, it isn't a ticket or a fine for wearing flip-flops on a hiking trail in Italy. The flip-flop fine is the real cost to you due to wearing the wrong footwear on your feet.
Dr. Neuhaus, podiatrist and owner of Neuhaus Foot & Ankle, says flip-flops are the worst footwear for your feet. For people with weak or fallen arches, this is especially true since flip-flops lack support.
So what's the real cost for wearing the wrong footwear? Here are a few examples:
Arch support to relieve foot pain from wearing the wrong footwear
Cost: $5-$50
New pair of shoes if or when arch support doesn't do enough to relieve the pain
Cost: $60-$120
Foot massage
Cost: Free if someone really loves you, or $30-$50.
Podiatrist
Cost: Varies
How to avoid the footwear fine
First of all, know your feet. Are you dealing with chronic foot or arch pain? Stop wearing flip-flops and flimsy shoes immediately. If you already know certain shoes cause foot pain, then you've got a head start!
Those with biomechanical issues need to address them. If you have weak arches, pronate or supinate, you need support and you need to learn how to fix those biomechanical issues.
Orthotics can provide support and transfer pressure away from pain points in the foot, but it takes a skilled physician who specializes in how the foot and ankle works to address chronic foot problems.
Don't continue paying a footwear fine with poor foot care products or worse, with thinking you have to live with pain! Something can be done about it.
Contact us:
Whatsapp: +86 13606916530
Email: kk@aideastep.com
---