Xiamen KON Technology Co., Ltd. is specialized in research, production and sales of wool insoles .
Ideastep Insoles's orthotic insoles is widely used and can be applied to all walks of life.Ideastep Insoles is dedicated to providing professional, efficient and economical solutions for customers, so as to meet their needs to the greatest extent.
Company Advantages1.
Professional design for wool insoles is a big advantage for Ideastep.
2.
This product will not cause unsafe electrical problems. It has passed the discharge, surge current, and leakage tests, which is strong guarantees.
3.
The product has good electromagnetic compatibility. The conductors' width in the PCB has been reasonably arranged to minimize the impact of interference caused by the transient current.
4.
Some of our customers say it is especially comfortable to wear in the hot summer because their feet will not generate too much sweat and odors.
/ PRODUCT DISPLAY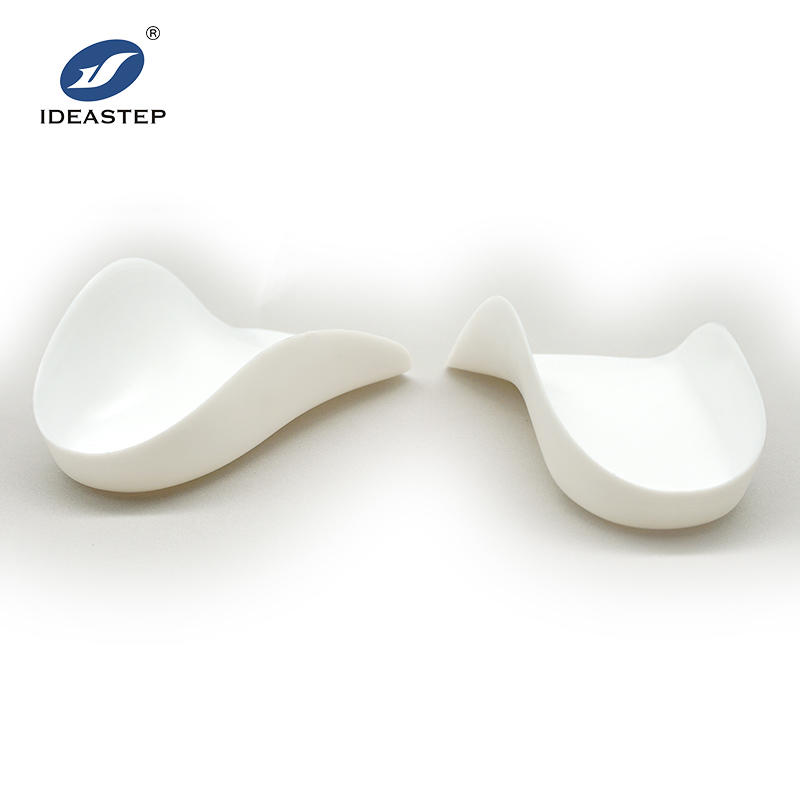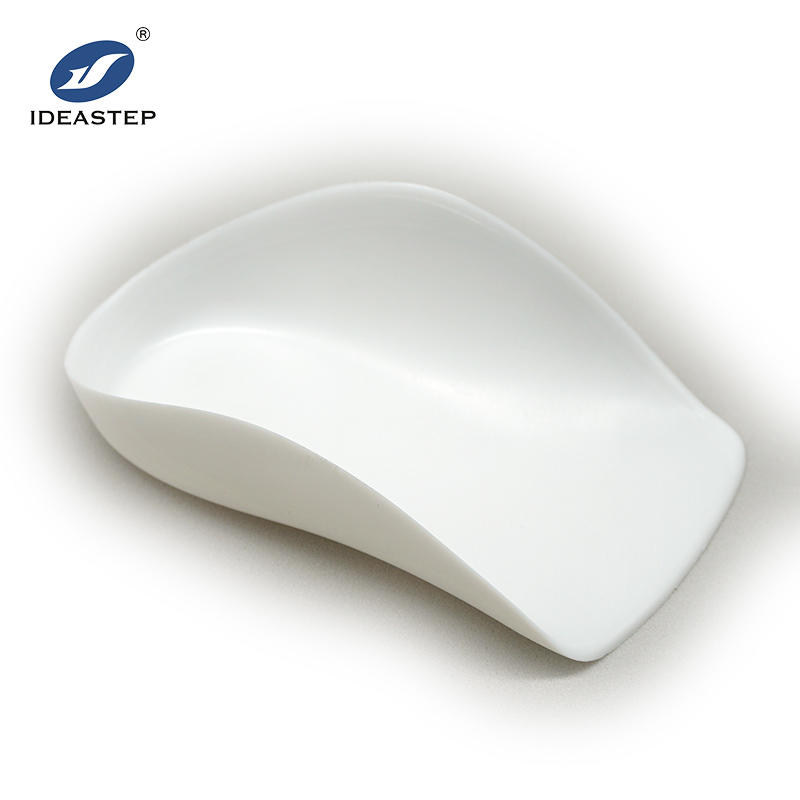 / VIDEO
We mainly customize insoles and EVA sheets. We have leading technology and advanced production equipment, focus on the insole field for more than 20 years, and have the American Medical Council Certification Committee "C.Ped.
/ PRODUCT PARAMETER
| | |
| --- | --- |
| Type | Orthotc insole |
| Brand Name | IDEASTEP |
| Place of Origin | XIAMEN, Fujian, China |
| Model No. | 1801 |
| Size | Sample mode / Customized Size |
| Color | White / Customized Color |
| Material | Polyproplene |
| Package | As per requirement |
| MOQ | 1000 Pairs |
| Feature | Firm and shape maintained |
/ PRODUCT DETAILS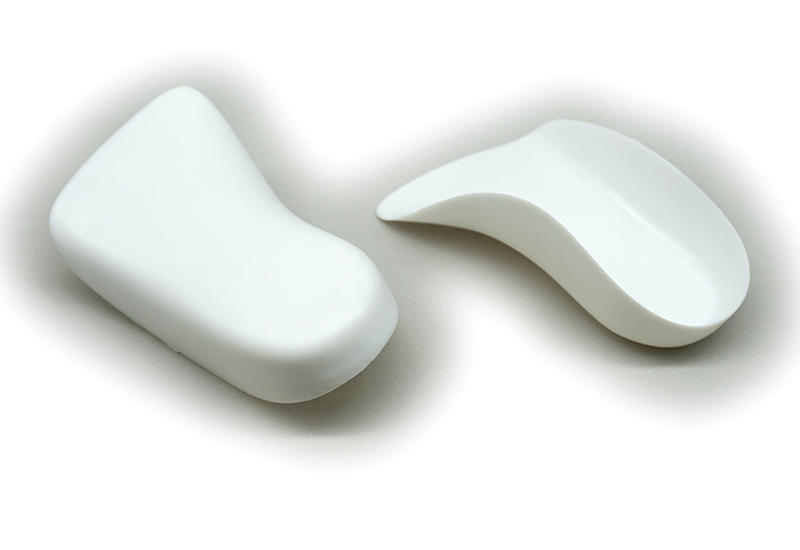 Details.1
Heatmoldable by positive cast to be customized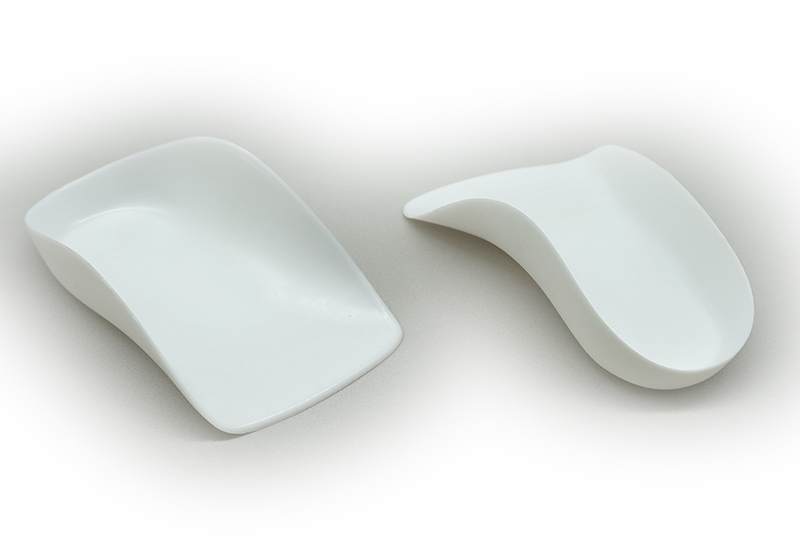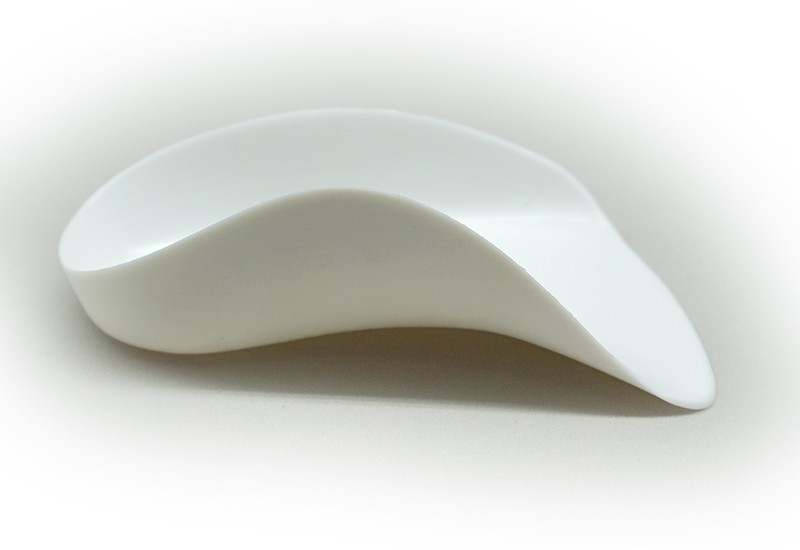 Details.3
Deep Heel Cup grips the calcaneus and hold the subtalar joint in neutral position.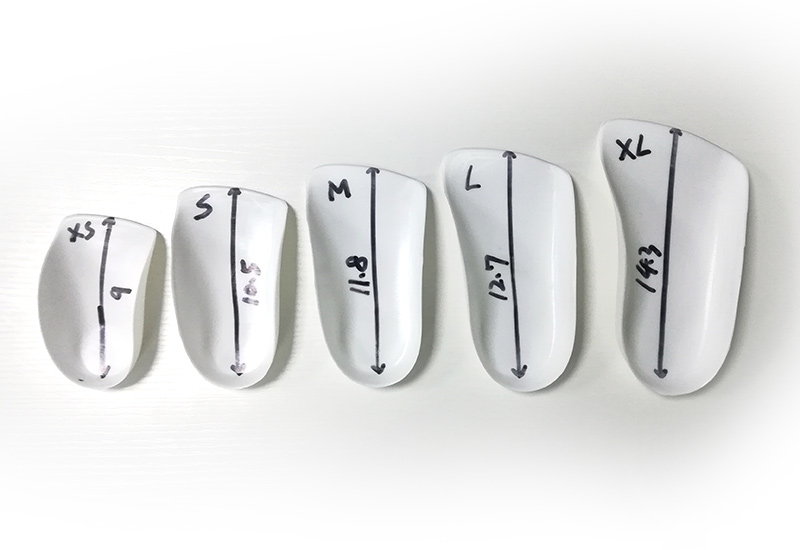 Details.4
Full sizes for Children and Adolescents.
/ PRODUCT COMPARISON CHART PK

Use environmentally friendly raw materials

Advanced Equipment

Accumulate the Big datas matching different Patterns easily

Certified pedorthist 4290# and multiple R&D patents
/ PRODUCT APPLICATION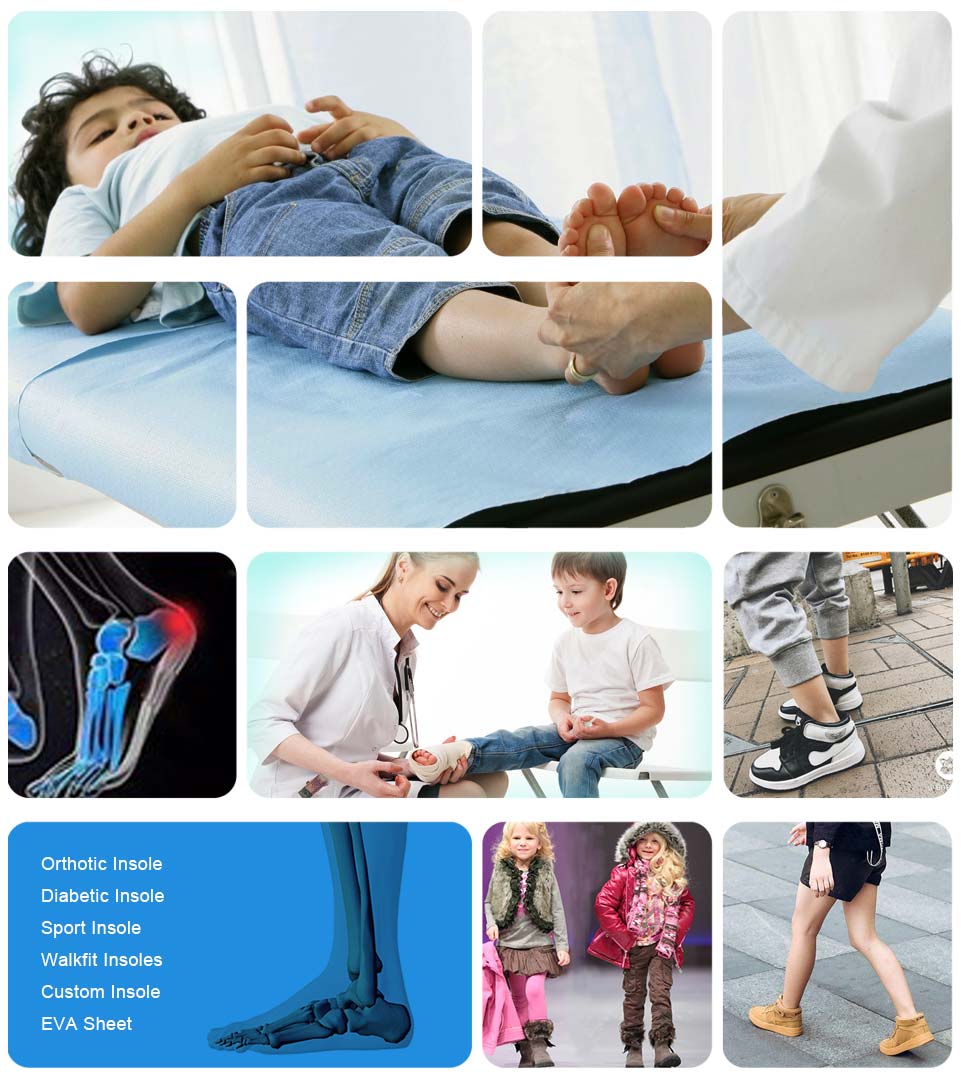 Our products are corrective insoles, medical orthopedic equipment, and adequate disease in the big health industry. We divide our products into seven categories: orthopedic insoles; sports insoles; insole for diabetic foot; thermoplastic orthopedic insoles; daily Insole used; women's insoles; children's insoles and more.
Widely used in a variety of sports, leisure and ankle correction.
/ PRODUCT FEATURES
◪ Widely used for children and adolescents,provides functional foot control of flexible and pronated to nature position.
◪ Holds the calcaneus in netural or slightly inverted position,eliminating excessive pronation.
◪ Corrects the subtalar joint,ankle joint and knee joint orientation and movements.
/ FAQ
Q1: How to produce the device for this UCBL Shell heatmoldable to be custom orthotic?
A1: Our Eva Blocks incluidng:
a. Choose the right size
b. Heat the thermoplastic UCBLby Oven up to the tempreture 410-450F 3mins and Vacuun mold.
c. Marking the height and shape,grand to the right diamention and heel cup to fit patient and shoe.
Q2: How long time this UCBL to be changed for children and adolescents?
A2: It's suggest to be rechecked the foot condition to make this UCBL adjustion every month. With the growth of children, it's better to make changements every 3 monthes.
Q3: What's the purpose of UCBL insert?
A3: This UCBL reduce the abnormal pronation in stance phace,decrease plantar ligaments strain and abnormal tibial rotation.
Q4: For what reason the UCBL achive the above purpose?
A4: It control the flexible and pronated foot due to calcaneal eversion.
Q5: What's the materials for this UCBL insert?
A5: This UCBL constructed of Polyporplene that allow a high heel cup.
Q6:What's the full name of UCBL?
A6: It's full name is University of California Biomechanics Laboratory.
Company Features
1. Xiamen KON Technology Co., Ltd. is specialized in research, production and sales of wool insoles .
2. Our factory has implemented a rigorous production management and control system. With this system, it has effectively helped us in preventing potential problems and handling existing problems.
3. Our companies align ourselves with a social cause. We concern the development of our society. We devote to supplying communities with capitals or resources if there are any natural disasters happen. Contact! Our operational philosophy: dedication, gratitude, cooperation. This means that we regard talents, customers, team spirit as important for the development of our company. Contact! We always adhere to the principle of 'quality first'. Good quality products will help us win more customer. Hence, we will conduct specialized education and technical training to the workers, and work together to improve product quality. We have teams of capable talents. These professionals are drawing from different disciplines and functional units. They bring specialized expertise to customers' projects.
What attracts the attention of customers is wool insoles of the products. The product will not influence the taste of beer by creating a confined space
The improved wool insoles is light in weight and therefore easy to handle. The product undergoes the pickling and passivation process to have a glossy surface
The outline of wool insoles is neutral and can be accepted by a wide arrange of people.It helps keep constant temperature which will not ruin beer flavour
wool insoles are constructed using sophisticated technology and high grade materials. Using recyclable material, it is quite eco-friendly
Adopted from raw materials, wool insoles is friendly in use. It meets international standards and passes the tests of SGS
The product offers cushioning and protection to the body. It reduces the impact, shock, wear, and other external elements posed on the body. It meets the requirement of food safety standards
Heatmoldable by positive cast to be customizedHigh Heel Cup.Deep Heel Cup grips the calcaneus and hold the subtalar joint in neutral position.Full sizes for Children and Adolescents.
3 days return 30 days replacement
Share This Product, Choose Your Platform!