What Is The Best Work Boot Insole?
Rinse the insole under cool running spray. Make sure there's no soap left in it and leave it to dry overnight. The best way is to let it air dry overnight before placing it on a towel.
Why do we like this insole so much? These insoles will keep you on your feet if you're wearing long work boots. They're made to keep your work boots from hurting your feet.
The rebound memory foam is the key component that makes these work shoe inserts so sweet. The sole is entirely curved and uses thicker memory foam than many work shoe insoles, according to IDEASTEP. The deep heel shell on these insoles adds comfort and stability. Support and padding are provided by this form of insole.
This insole is without a doubt one of the best insoles for flat feet, and for good reason. The entire insole's footbed appears to have insufficient cushioning and is not intended for use on a regular basis by people with average or high arches. When you combine this with a small cushion to protect the ball and ankle of your foot, you'll get the ideal amount of cushioning.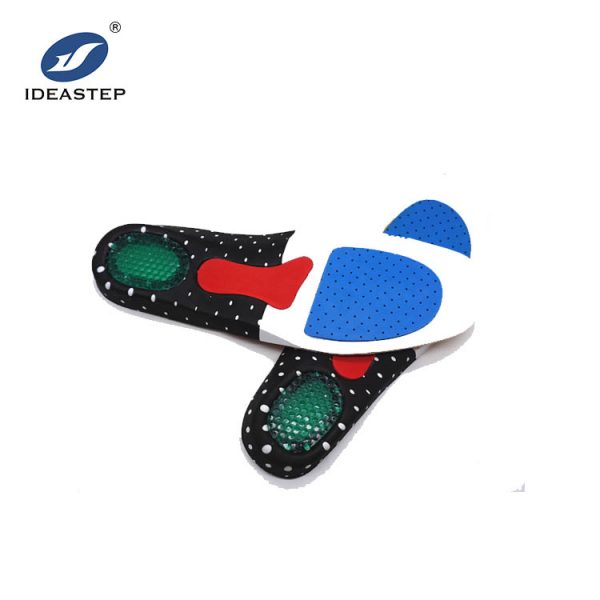 Small, neutral, and high arch insole arch are the most flexible. More high arch insole options can be found here. Some insoles use a high arch to provide protection, but we believe this insole is the best for high arches.
The help is capped where it meets the ball of the foot at the start. The arch support and other hard sections of the insole can be out of place if you don't take measurements, causing discomfort.
If you have an old insert that needs to be replaced, you can take it out and use it to measure the new insert for a better match. The latest inserts can then be trimmed to the same size as the old ones.
Remove the old insole and replace it with a new one in your work boots. Place the insole on the floor and place your foot on it to see if it fits correctly. To balance on the new insole, lift the other foot off the floor. Replace the boots and assess the fit.
If they're half the size, make sure they're in the flat place they're supposed to be in. Fold the insole in half and slip it into the tip of the boot if it is to fit the size of your work boots. Since most insoles are full length, make sure the toe and heel are smooth. Fold the insole in half and force it down until it is flat and wrinkle-free.
The IDEASTEP Insole was created for work boots, but it can also be worn with high-performance shoes. The thickness was the only issue I had. If your boots have a tight insole, the IDEASTEP insole will help to firm them up.
With a reversible insole, Amazon is ranked ninth on this list. The IDEASTEP square lace work shoe sole for men is designed to match square lace work boots comfortably. It contours to the contours of the foot, ensuring that it is comfortable all day. The insole is made entirely of polyurethane and is fully breathable.
They are beneficial to those with heavy moisture (sweat) in their shoes as a result of moisture and long working hours. Best for optimum support and comfort when worn for long periods of time. Amazon is a company that sells books This insert cushion, as one of the newest brands, is lightweight and easy to cover anything.
In other words, an insole will help you increase your productivity and work experience. Many people are unaware that most insoles are not made for people with flat feet. This is the orthosis for you if you have flat feet and suffer from pain and discomfort. the insole Insoles are designed to fit all types of people.
These are ideal if you're looking for a pair of high-quality insoles. These are the best brands you can purchase to provide you with the most comfort possible.
Editor's Opinion Not only is the IDEASTEP high-arch insole intended to help with arch pain, heel pain, ankle pain, and pronation. It is, in reality, the ultimate pain-relieving insole, ideal for anyone who works long shifts and suffers from foot pain.
After analyzing over 100,000 3D foot scans, the IDEASTEP INSOLE was developed. As a result, the work shoe sole is versatile, supportive, and long-lasting. The footbed is distinguished in three areas: grip, comfort, and impact protection, and is designed for optimal work performance and support.
Remove one of your shoes if you haven't adjusted your insole before. Maybe it's time to get rid of him as well. Replacement for IDEASTEP For those who don't have many concerns about their work boots but know that a good insole is always important, an insole is the best option.
We have a number of choices to choose from, each with its own set of design features and expected goals. Finally, you'll find a detailed list of options for resolving the vexing issue of which insole to use with your work boots.
Work boots, especially steel-toed boots, can be large and heavy. Wearing them for a 12-hour shift can cause your feet to become increasingly painful by the end of the day.
3 days return 30 days replacement
Share This Product, Choose Your Platform!