Best Orthopedic Shoes | Arch Support | Women's, Men's, and Children's Styles
From diabetics looking for therapeutic shoes with extra depth to athletes looking for walking and running shoes with arch support and heel stabilization, aideastep.com has something for everyone. We provide attractive, orthopedic casual and formal shoes for ladies and men of all ages, as well as sandals with wear-moldable anatomical footbed designs that fit to each individual foot's unique shape. We even have orthopedic shoes for toddlers because we feel that suitable, supportive footwear is essential for children's growing feet.
Look at our Popular and Conditions sections at the bottom for links to information about brands, shoe designs, and foot care items that can help address conditions like bunions, arthritis, and plantar fasciitis. Whatever your footwear requirements are, you can rest assured that aideastep.com will be able to meet them. Our professional medical staff has vetted and selected a wide range of orthopedic shoes to help you achieve and keep healthy feet.
Comfort and support are attributes of a good pair of orthopedic shoes. When shopping for orthopedic shoes, seek for features like adequate arch support, a wide toe box, extra depth, modest heels, breathable fabric, and moisture-wicking lining, to mention a few. Above all, shoes must be the correct size and shape for your foot. The graphic below depicts the many layers that go into making a superb orthopedic shoe; bear in mind that not all orthopedic shoes will have all of the layers depicted. In reality, some brands offer similar characteristics of their own – image courtesy of IDEASTEP Orthotics Shoes.
Shoes must give more than just comfort for diabetic individuals who require particular diabetic foot care. They must provide security and assistance. IDEASTEP diabetic shoes, thankfully, are up to the task. The inside of IDEASTEP diabetic shoes is fully seamless, with a padded tongue and collar. They have detachable insoles (in their double depth collection, two removable insoles per shoe) and a wider toe box. For better balance and stride control, IDEASTEP diabetic shoes contain a wide steel shank and an extended medial heel stabilizer.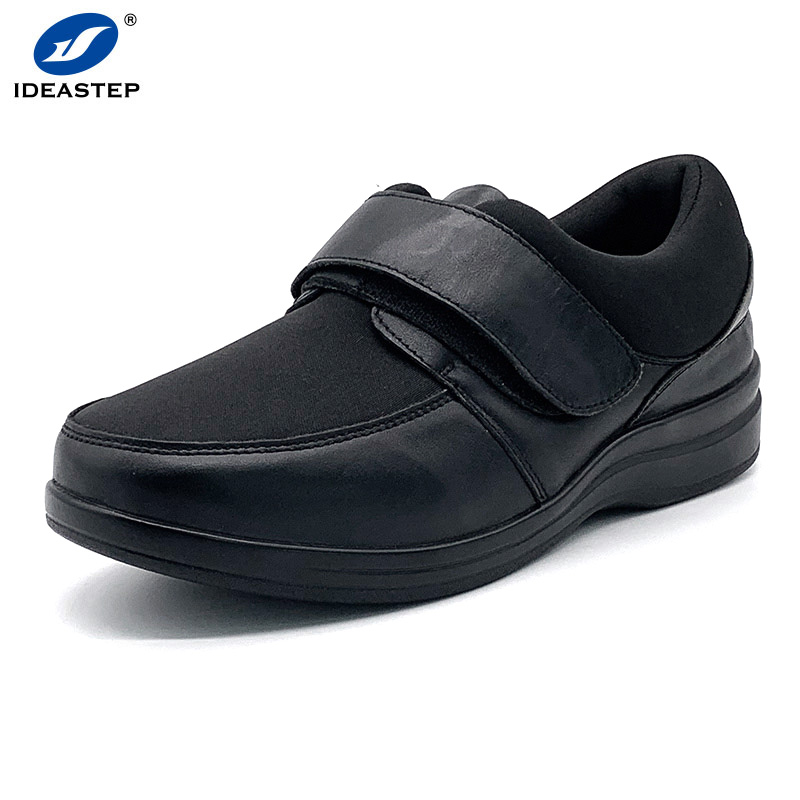 Medical shoes are shoes that are made to relieve foot pain and discomfort caused by disorders including bunions, arthritis in the joints, and diabetic foot problems. Orthotic shoes are made to support and distribute a person's weight evenly across the bottom of the foot, reducing the likelihood of pain in the heel and ball. Orthotic-friendly shoes have detachable footbeds with enough depth to support custom orthotics recommended by a podiatrist. IDEASTEP shoes are one of the most well-known and well-respected makers of orthotic and orthotic-friendly medical shoes, according to podiatrists. In fact, most IDEASTEP shoes fulfill the stringent Medicare A5500 classification, allowing podiatrists to prescribe them to patients with diabetes and other foot disorders who need extra-deep shoes as part of their therapy.
Orthopedic Sandals For Women | Orthotic Sandals | Orthotic Flip Flops
Summertime means carefree footwear, but for people with painful disorders like plantar fasciitis or bunions, finding shoes that fit the season, much alone the occasion, can be difficult. Fortunately, AIDEASTEP.COM provides a large selection of comfortable, supportive women's footwear to choose from. This assortment of women's orthopedic sandals and flip flops contains a variety of popular styles that will give comfortable cushioning for hours on end.
Walking Shoes for Orthopedics | Tennis Shoes for Orthopedics
Men's orthopedic walking, running, and sporting shoes from Ideastep are available in the most popular styles and sizes. Aideastep.com has men's orthopedic shoes that will match your lifestyle well, whether you're walking or running. We have a variety of brands that are built tough but light, and use the highest quality materials. Most also have a designed mesh that gives your foot a flexible, breathable habitat while preserving a shape that keeps you secure.
Whether you have healthy feet and wish to keep them that way, or you have a foot problem like ankle discomfort, arch pain, or hammertoes, IDEASTEP orthopedic shoes can help.
3 days return 30 days replacement
Share This Product, Choose Your Platform!