Custom insole is a personalized insole made of high elastic composite material, tailored to individual needs, foot type, leg type and gait. It corrects the force exerted on the foot by U type heel, arch support and sole molding technology, relieve standing fatigue, improve walking posture, reduce ankle, knee joint wear. Feet are rich in capillary, where nerve endings converge, and care for health begins at the foot.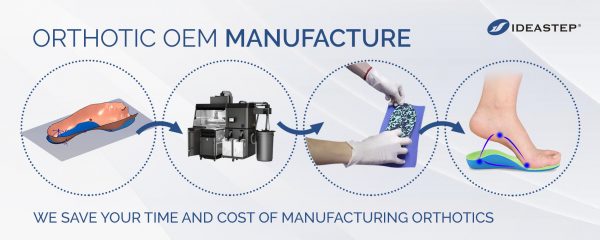 1. Applicable population:
1, suitable for teachers, nurses, attendants, services and other long-term standing work personnel: insole according to the shape of the individual foot processed, improve foot force, relieve muscle fatigue.
2, flat foot, pronation, X or o legs, long and short legs, etc. : Use U heel, arch support, gravity correction, effectively improve arch shape, improve the body negative line.
3. Athletes or people who are overweight: use a high-elastic rubber sponge, palm shape, buffer and decomposition of the impact of the knee and ankle, reduce joint wear.
4, there is a need to increase the personnel: 2-5 cm foot care design, and the shape of the ball of the foot processing, while increasing the weight of the ball of the foot. There are two types of interior lifts and high heels available.
5. Diabetes, Plantar fasciitis: diabetic feet and fasciitis are common, custom made insoles are made with soft breathable materials, shape the feet, increase blood circulation, and reduce the incidence of foot disease.
2. Production flow:
1. Take a photo sample: you need to take a photo of the front, side and back of the foot, with a ruler attached. Asymmetry of the right and left feet requires three shots of each foot.
2. Analysis Modeling: inputting the picture, combining the user needs, insole parametric modeling, stress point analysis, heel, arch, foot shape processing.
3, carving processing: according to the insole model generated carving path code, CNC CNC carving, one-to-one custom processing.
4, post processing: add cotton, velvet, two layers of cowhide and other soft breathable surface layer, close to the skin, comfortable sweat absorption.
3. Customised services
IDEASTEP, after several years of research and development, drawing on the advantages of custom-made insoles and the opinions of orthopaedic orthopedic doctors, combining its own parameter modeling and numerical control processing advantages, and after several product updates, should meet the needs of the vast majority of people in need, custom orthotic insole is now available.
Please download or copy the following form to fill out the custom requirements,
orthotic Insole Custom Form ID number:
Name: Age: Occupation: telephone number:
Weight: Height: shoe size: delivery address:
Requirements: foot length: notes:
Plantar frontage, profile, rear, standing leg photograph:
4. Statements and commitments:
1. If you feel uncomfortable, smell, or anything else, we'll refund you in two months (excluding postage) .
2. We promise that each pair of customized insoles will be modeled after parameter modification and will be manufactured one on one, not in bulk.
3, children or serious foot deformity, please go to our cooperation hospital offline system measurement custom, so as not to delay the illness.
4, custom-made orthotic insoles consume more human and natural resources, only for the above five types of people, save environmental protection, avoid waste.
5, the production cycle is a month, please be patient.
Hot blogs:
If you are interested in this product, you can leave a message here and we will contact you as soon as possible
Share This Product, Choose Your Platform!