IDEASTEP Top Class Unique Mountaineering Heel Cup Cushion Boosting Insoles Sport Anti-slip.
Mold No.: KS3686 .
Material EVA+ Sublimated Graphic Polyester Fabric + TPU Shell + TPE Heel Pad + Latex forefoot pad
Size:35#-47#
Function
Protect ankles and knees, especially in the downhill closed Kinetic Chain activity, to reduce the pressure between the femur and
tibia of the knee joint
Feature
Has the effect of enhancing cushioning and stability, reducing the damage to the ankle and knee caused by vibration
Usage
Good for Mountaineering, Hiking & Outdoor activities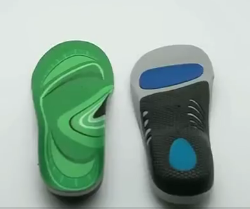 Orthopedic insoles are based on biomechanics, and by adjusting the shape and force of the foot, it achieves the purpose of improving human body function and reducing the patient's pain.
It is an effective supplement to rehabilitation medicine. Many people suffer from partial body pain, but the problem that cannot be solved by taking medicine and injection is easily solved by a pair of insoles.
In many developed countries and regions such as Europe and America, orthopedic insoles are widely used. One out of every two people in the United States uses prescription orthopedic insoles. There are five orthopedic and insole technician schools in Germany. In Hong Kong, my country, one million people use orthopedic insoles every year under the guidance of physicians. Orthopedic insoles have become a big health industry.
learn more Insoles and orthotics , please kindly to visit our web .www.aideastep.com & www.ideastepinsole.com.
Also any other questions or suggestion ,  please feel free to contact us  :
Tel: +86-18106960586(whatsapp)丨 Email: sales5@ideastepinsole.com  /
Xiamen Kon Technology Co., Ltd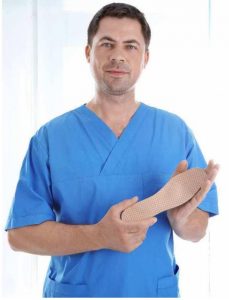 3 days return 30 days replacement
Share This Product, Choose Your Platform!