In the design of a pair of sneakers, the insole can be said to be the most inconspicuous part – it is hidden deep inside the sneakers, and it is far less cool than the exposed shoe body and soul. But the insole is always the first part you touch when your footsteps into a pair of shoes. Every step of the way, the insole responsible for providing the first layer of cushioning is close to the sole of your foot, but few businesses will mention the insole on the page introducing sneaker technology, and even sneakerhead, the craziest sneakerhead, rarely discusses The topic of insoles. How can I make things like insoles look less boring?
"We can't think we're just 'selling insoles,'" said Skip Lei, who worked at Nike for 31 years. "We're like chocolate almonds on a cream cake. We're the best part. We're the finishing touch." Skip Ray now works at Ortholite, an insole company that pays an annual 500 million pairs of insoles for companies like Nike, Adidas, New Balance, ASICS, Under Armour, and Puma.
After leaving Nike in 2013, Skip Ray left sneakers altogether for a few years. It wasn't until February 2017 that Ortholite brought Ray back into the sneaker business, hiring him as the company's vice president of innovation and strategic partnerships. Ray has two main tasks, one is to market Ortholite's new technology, and the other is to arouse people's real attention to insoles.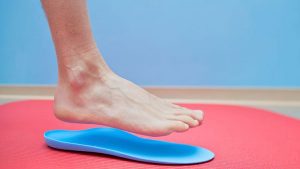 Somewhat ironically, the majority of sneakers have long known Ortholite. The collaboration between Ortholite and Nike began in 1997, and many Nike shoes on sale today still use Ortholite insoles, such as the latest Air Jordan. But the insoles in these styles are usually not co-branded, so you won't find anything about insoles in the product description. More importantly, Ortholite's biggest business is as an insole supplier – the company only has one insole that consumers can buy in the market, and other products are sold as accessories along with other big-name sneakers.
Drawing from his long years at Nike, Ray wanted to increase awareness of Ortholite. In his view, allowing people to see the technology on the insole can lead to more conversations about the brand.
"You buy a car and you want to open the hood and look," Ray explained. "You don't know what's in there, you don't know what those things are at all, but you see with your eyes, and you feel like you're supposed to do it… Visualizing technology creates an instant sense of engagement when you see you're like, 'Ah, I want to know what that feels like.'"
It's very "Nike-like" thinking that has worked for Nike for decades. Nike's most prosperous technology and material are Air Max, a visual air cushion. Everyone can understand its principle at first sight when they see the air cushion. Nike has been using this cushioning technology for more than 30 years. Similarly, Nike's woven upper technology, Flyknit, is a technology that doesn't require much explanation. The name of this technology and the texture of this material are obvious to people at a glance. Adidas' most important innovation in the past decade, the Boost cushioning technology developed by BASF, has finally given the Nike opponent a visually distinguishable cushioning technology.
This direct-to-consumer approach to product features is applied to Ortholite's insole products. One example is Ortholite's latest product, the 3D Skive Heel, which features a cushioned foam with wavy stripes in the heel. This design takes into account the visual effect, because looking at a pair of shoes from top to bottom, the heel of the insole is the only part that can be seen.
In the development process of sneaker products, insoles are often the last thing to be considered. According to Skip Ray, Nike's product managers tend to use less expensive insoles to cut the cost of a pair of shoes to make more money.
"If there is pressure on the price (of a pair of shoes), then this (insole) is the easiest thing to match. Them (the product manager) can't change the shoe-making tools, and, likely, they will not change the material of the upper. Because if they make changes in these things, there are too many things to change. But they can take these insoles out and replace them with something that costs less. It's the easiest way to grow profits," Ray said.
Does Ortholite's brand strategy have a ceiling? After all, their product insoles must have been hidden in sneakers, and it seems unlikely that consumers will associate insoles with designers or athletes. However, technical visualization will make the Ortholite brand known to more people outside the industry, and the company is also constantly innovating. They have a research team of 100 people in Asia to study new chemical formulations of insole materials. From Skip Ray's perspective, the Nike veteran sees no limits to Ortholite's development.
"I want the insole to be the most important part of the shoe," Ray said. "That's going to be cool, and that's what people want. A sneaker is a sneaker, and it was Nike that created awareness and demand for sneakers. That took a long time, but hey, I think the insoles also can do that."
3 days return 30 days replacement
Share This Product, Choose Your Platform!