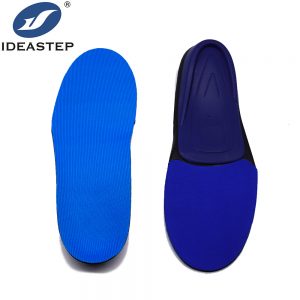 Sport Shoe Insert # 923
☛ Suitable for quick stop-and-go sports, for example play tennis, basketball, etc.
☛ Rigid polypropylene (PP) shell as full arch support to stabilize heel position.
☛ High elasticity cushioning CR sheet at forefoot bottom provides more comfortable.
☛ Normal heel cup keeps better flexibility when doing exercises.
☛ Full length strong flexibility EVA foam at medial layer.
☛ Available to put logo on the insole.