YOUR UGGS NEED EXTRA ARCH SUPPORT
EXTRA ARCH SUPPORT FOR YOUR UGGS IS REQUIRED.
My UGGS are the best! Slipping them on gives me a pleasant feeling across my entire body. When I put on mittens to walk outside on a snowy day, the feel of the fur against my foot, ankles, and calf reminds me of that. I wear them both casually when doing errands and formally while out with my girlfriends to complement my cutest dress. To be honest, I'd contemplate sleeping in my UGGS if my hubby would allow it. Simply put, UGGS are fantastic (UGGS Homepage).
The one thing they don't have is good arch support. I walk a lot and my feet and legs are fatigued at the end of the day. Despite the fact that I use orthotic inserts in other shoes, I had never considered them for my UGGS. This was primarily because I was concerned that it might interfere with the "comfy" sensation I get whenever I put on those great boots. Putting orthotic insoles in my UGGS would be like putting orthotics in my slippers, I reasoned.
BUT, OH MY GOD, WAS I WRONG! Not only were the insoles simple to put on, but I could immediately feel the difference in arch support they provided. The UGGS' roominess, in my opinion, complements the usage of an orthotic insole. My feet do not feel constricted inside the boot, and there is enough of room for the insole. The nicest aspect is that my UGGS were as comfy as they had always been and provided arch support. Even after a long day of walking around, I felt that having correct arch support helped my legs and feet feel more energized as I put the insoles.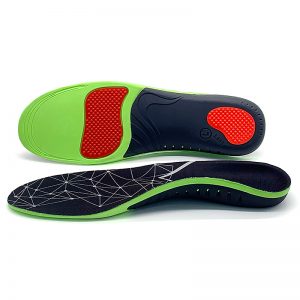 To accomplish correct foot care, I strongly advise you to use insoles in your UGGS. The following conditions (Better Health) can occur if you don't have sufficient arch support:
• Arthritis
• Bursitis
• Heel spurs
• Injuries
• Back pain
• Bunions
• Diabetes
• Hammer toes
When choosing the proper inserts for your UGGS, keep in mind your arch type (flat, mid, high). It's also vital to consider how often you'll be wearing your UGGS, since you'll want a more durable insert if you'll be wearing them every day and for long periods of time. These considerations will aid in determining which implants are best for you. Customizable arch support shoe inserts, such as IDEASTEP, are one of the best solutions. These orthotic insoles aren't your standard shoe inserts since they have a revolutionary Power Arch® suspension mechanism that allows you to personalize your arch support.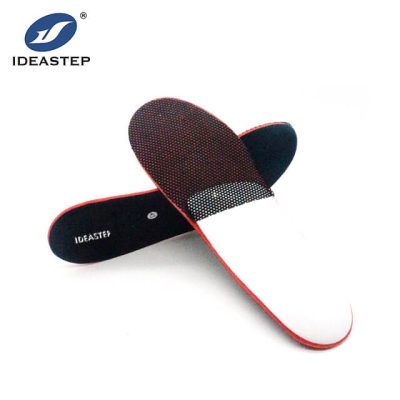 Now is the time to ensure that wearing your UGGS is a comfortable experience with correct arch support, which you can do with IDEASTEP Arch Control Insoles. This ensures that you have the best possible support and comfort with every stride you take. You can dramatically lower your risk of serious foot problems by practicing appropriate routine foot care. Take charge of your foot care right now! Learn more about the unique Arch-Support Insole.
3 days return 30 days replacement
Share This Product, Choose Your Platform!