It is estimated that approximately 75% of people around the world have suffered from "Overpronation of the foot"-" Flat foot ", " Flat foot "often affects the calibration of the knee and hip, and increases the back muscles.
These biomechanical defects are very common, from children to the elderly, people from the top athletes to their daily lives.
By recalibrating the lower limbs to their natural angles, the IDEASTEP orthosis ensures proper foot function and helps mitigate discomfort in these common biomechanics.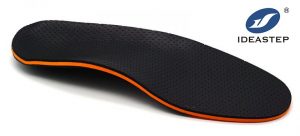 1) The post angle restraint mechanism "ARM" controls the front plane movement (The Heel Valgus).
2) First Plantar flexor – Assist the first toe function, with the main stable influence on the forefoot.
3)Side grid-prevents lateral transfer of cup during impact phase.
4)Metatarsal lifting pad-assists the metatarsal"Transverse arch" function.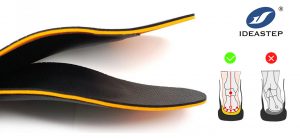 5) Deep and foot cup – stable heel position to maximize control.
6) Sorbon vibration point – design to dissipate the oppression along the angle of hit.
7) friction of "footfresh" nylon – deodorizing layer eliminates the accumulation of odor and moisture.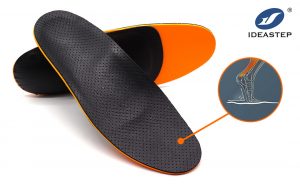 8) Ultrafine fiber surface, increase friction stability.
9) Thermoplastic area.
10) Front and rear plane control – assist control of the labilization of the medium-segment calibration.
11) balanced backfoot – before ensuring the correct foot function.
3 days return 30 days replacement
Share This Product, Choose Your Platform!