For a lighter outsole, embossed EVA foam sheets are employed in the outsoles of popular flip-flops and shoes. EVA foam sheets can be cut to the desired shape and utilized as a midsole or cold pressed into the sole. Cold-pressed EVA-Parts have the advantage of the fabric bonding to the surface, which is ideal for the footbed.
The EVA melts in the mold and expands air bubbles, filling the cavity. The mold is then rotated and squeezed for cooling until all of the EVA pieces from the moulded part have been removed.
Another drawback of EVA midsoles is that the tiny air bubbles that offer damping lose air and get squeezed over time. EVA-based shoes lose cushioning and support over time.
Sport shoes, particularly high-impact shoes such as running shoes, should be replaced every 3-6 months. EVA tends to compress over time, and some users, particularly runners, claim that their shoes flatten out after a while. Of course, how hefty the user is, what gear he has, and how many kilometers he has traveled in his running shoes all play a role.
Most shoes, as you can see, attempt to blend support, performance, and comfort. Several people use a combination of foam kinds in their shoes to run well over extended distances while being comfortable. While each shoe is unique, all midsole shoes mix PU and EVA to make a pleasant and long-lasting shoe.
Take a look at some of the most popular running shoes to see how they utilise their midsoles before deciding which is ideal for you.
When you read most shoe evaluations, you'll notice that they all include a popular midsole. The EVA midsole was first utilized in running shoes and is now found in various types of shoes, including (but not limited to) sandals. It shields the foot from impact on the ground as well as providing the aforementioned rebound cushion.
EVA stands for elastomeric polymer, which is a soft and flexible material manufactured from a material like rubber. Simply speaking, an EVA sole is a lighter and more flexible plastic sole than a rubber sole.
Running shoes, basketball shoes, and other sports shoes are all made of EVA. It is lightweight, compression resistant, and can be altered to any shape and color. EVA is the material of choice for many shoe and sports shoe manufacturers. This is due to its many excellent characteristics, which include support, stability, comfort, and insulation.
The weight and proportion of vinyl acetate plastic varies between 10% and 40%, with the remainder being ethylene plastic. The amount of vinyl acetate in higher-quality EVAs is higher, while EVAs with too little are tougher and brittle, like cardboard. Punched EVAs are available in low-cost and bargain sneaker designs, as well as high-end basketball shoes costing up to $20,000.
To increase the durability of the EVA midsole, many shoemakers utilize compression molds. Ethyl vinyl acetate (EVA) foam is used in the middle of a running shoe, whereas the upper lining is used for the short part. In this procedure, EVA is compressed and molded into the midsole to generate a thick outer skin.
In a running shoe, the insole is located between the sock and the rest of the shoe, which is known as the last. The sole is the section of the shoe that meets the ground, or the outsole. For more than three decades, the EVA or rubber sole has been a key component of running shoes.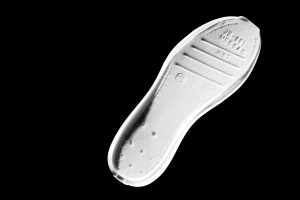 EVA and rubber are both valuable and adaptable materials, but they have their own set of advantages and disadvantages. EVA or polyurethane is used in the majority of today's shoes, boots, and midsoles. Nowadays, EVA is used in so many different ways in the shoe industry that new components of your beloved shoes can be made out of it thanks to advancements in materials.
EVA feet, on the one hand, are more resistant to corrosion caused by seawater, grease, oil, chemicals, and certain types of rubber that disintegrate when exposed to oil.
EVA is the most prevalent cushioning material in sports shoes, especially in the midsole, if you've ever stared at your shoes in Chemistry Class and wished you could run faster, or if you think of ethylene and sheets. They're on the list, whether they're running shoes, hiking boots, or sandals. When I see the term EVA on a shoe, I'm curious as to what it means and why it's so significant in footwear.
The midsole is the portion of the shoe that sits between the upper and the outsole and provides cushioning and rebound while also protecting the foot from hard and sharp items. The EVA midsoles provide stability to your foot and are built of materials that can handle rough terrain, body weight, and various strains while walking or jogging.
Because of their compressed nature, they provide dampening and shock absorption, which is why most reviewers comment that walking in a shoe with an Eva midsole feels like walking on clouds. When walking or running, the Eva Foam in the midsole of sneakers promotes shock absorption. What sets the molded eave footbed apart from other midsoles is that it is usually made of polyurethane, which makes the footbed lighter.
Although comfort is a personal preference, EVA is typically seen to be more comfortable than traditional midsole and outsole materials like cork, leather, and rubber. When Nike first popularized EVA in the 1970s, it appeared insignificant, yet adding additional cushioning to the midsole of running shoes forever changed the look and feel of sneakers.
There are various sorts of soles made of various materials, and numerous companies manufacture their own foam for various shoes. EVA is used in athletic shoes, as well as shoes and boots. I'm wearing Nike Winflo running shoes with an EVA midsole.
3 days return 30 days replacement
Share This Product, Choose Your Platform!