Sponge breathable insole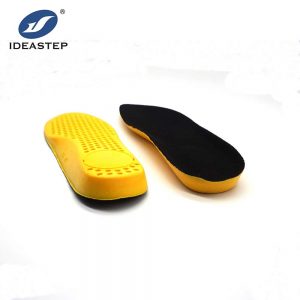 Sponge breathable insoles or air bubbles allow the air of the feet to circulate freely through the insoles, thereby taking away the moisture from the feet and keeping the feet dry and tasteless. Antibacterial agents and activated carbon are the inherent components of the breathable insoles
The breathable insole is made by using advanced equipment and technology to process various recycled foams and then add special raw materials to polymerize: the product has good breathability. Moisture absorption, deodorization and deodorization. The cushioning and lightweight features can gently eliminate the troubles caused by ordinary insoles.
Because the breathable insole has a sparse cell structure. Can produce hundreds of millions of tiny pores
Sponge breathable insole
Sponge breathable insoles or air bubbles allow the air of the feet to circulate freely through the insoles, thereby taking away the moisture from the feet and keeping the feet dry and tasteless; antibacterial agents and activated carbon are the inherent components of the breathable insoles. It can effectively prevent the breeding of bacteria and absorb the odor produced by the foot. So that the wearer can maintain maximum dryness and comfort.
Sports and medical studies have shown that many physical ailments are related to vibrations during exercise or walking. Insoles made of other materials may bring greater vibration, and the insole material has an inherent cushioning effect.
learn more Insoles and orthotics , please kindly to visit our web .www.aideastep.com & www.ideastepinsole.com.
Also any other questions or suggestion ,  please feel free to contact us  :
Tel: +86-18106960586(whatsapp)丨 Email: sales5@ideastepinsole.com  /
Xiamen Kon Technology Co., Ltd
3 days return 30 days replacement
Share This Product, Choose Your Platform!