Excellent craftsmanship: Ideastep best shoe inserts for foot pain is crafted with excellent craftsmanship which is a result of talents and skills. Its superior craftsmanship makes it high quality. The shape of the product will be changed according to the needs of the customers
/ PRODUCT DISPLAY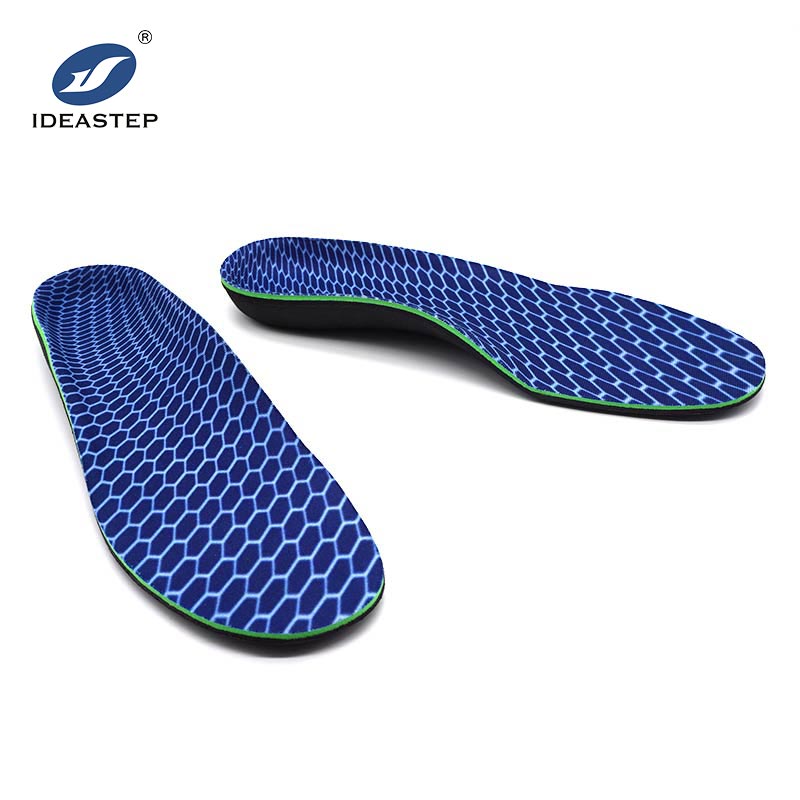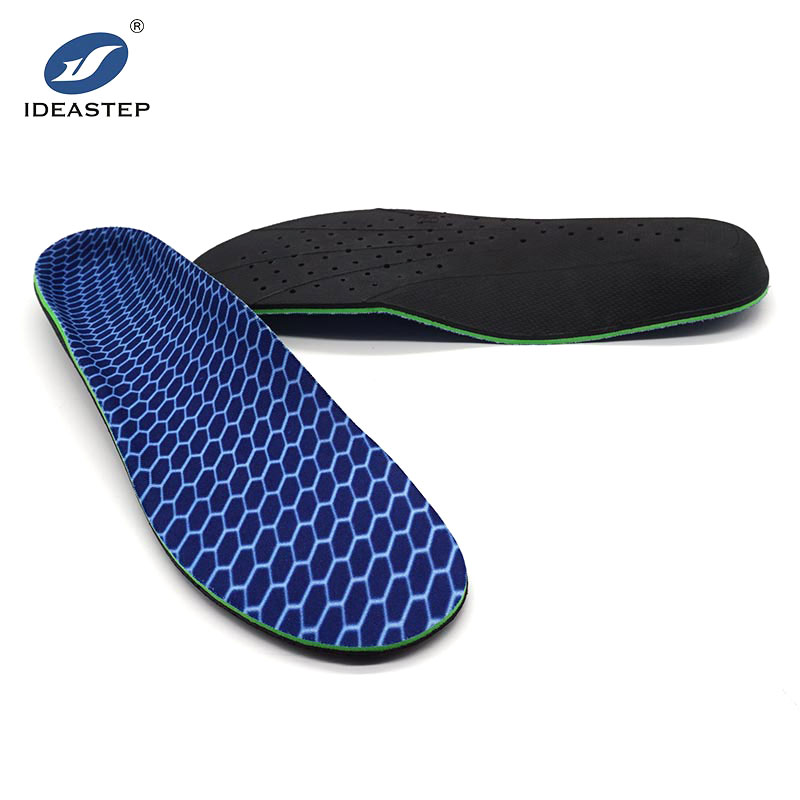 / VIDEO
We mainly customize insoles and EVA sheets. We have leading technology and advanced production equipment, focus on the insole field for more than 20 years, and have the American Medical Council Certification Committee "C.Ped. #4290
/ PRODUCT PARAMETER
| | |
| --- | --- |
| Type | Orthotc insole |
| Brand Name | IDEASTEP |
| Place of Origin | XIAMEN, Fujian, China |
| Model No. | 362 |
| Size | A-H Customized Size |
| Color | Blue+Black+Green When no color is provided, Default photo color |
| Material | Sublimated Graphic Polyester +Cushioning Foam + High density Rubber Bottom, with heatmoldable and Strong Supporting |
| Package | As per requirement |
| MOQ | 1000 Pairs |
| Feature | Heated reshaped to match foot exactly for nice fitting and supporting |
/ PRODUCT DETAILS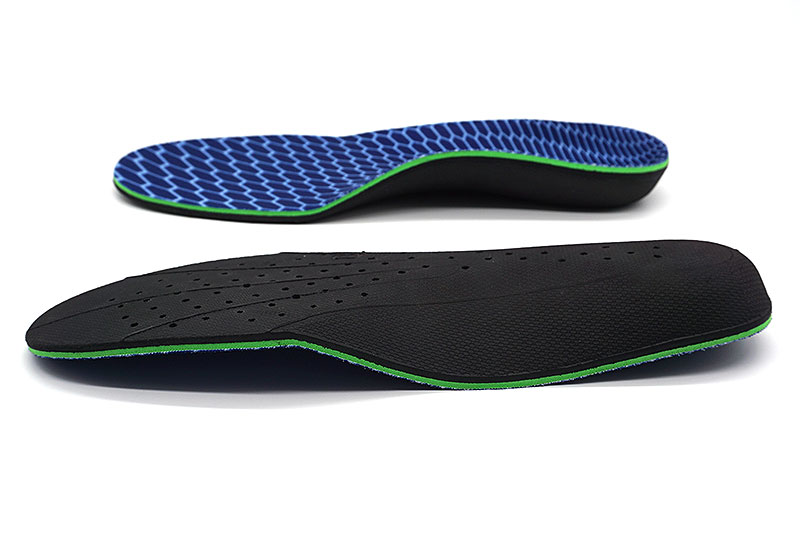 Details.2
A thick bottom layer molding to the feet shape and always maintain the supporting
Details.3
The 3mm green cushioning foam provide the comfort and prolonged shock absorptin all day long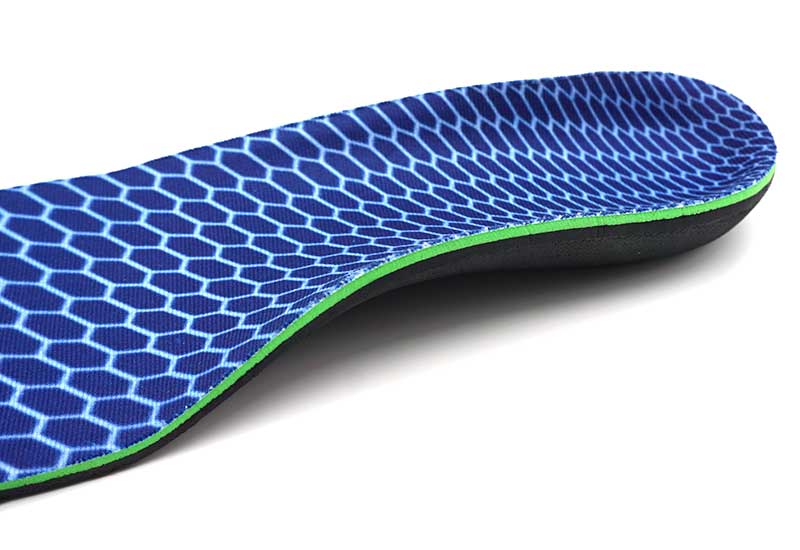 Details.4
Deep heel cup combine with adjustable arch keep the balance and heel nature position
/ PRODUCT COMPARISON CHART PK

Tight lamination by special glue formula

No Break down guaranted for durable

Quality come from the details

Better Odor free character
/ PRODUCT APPLICATION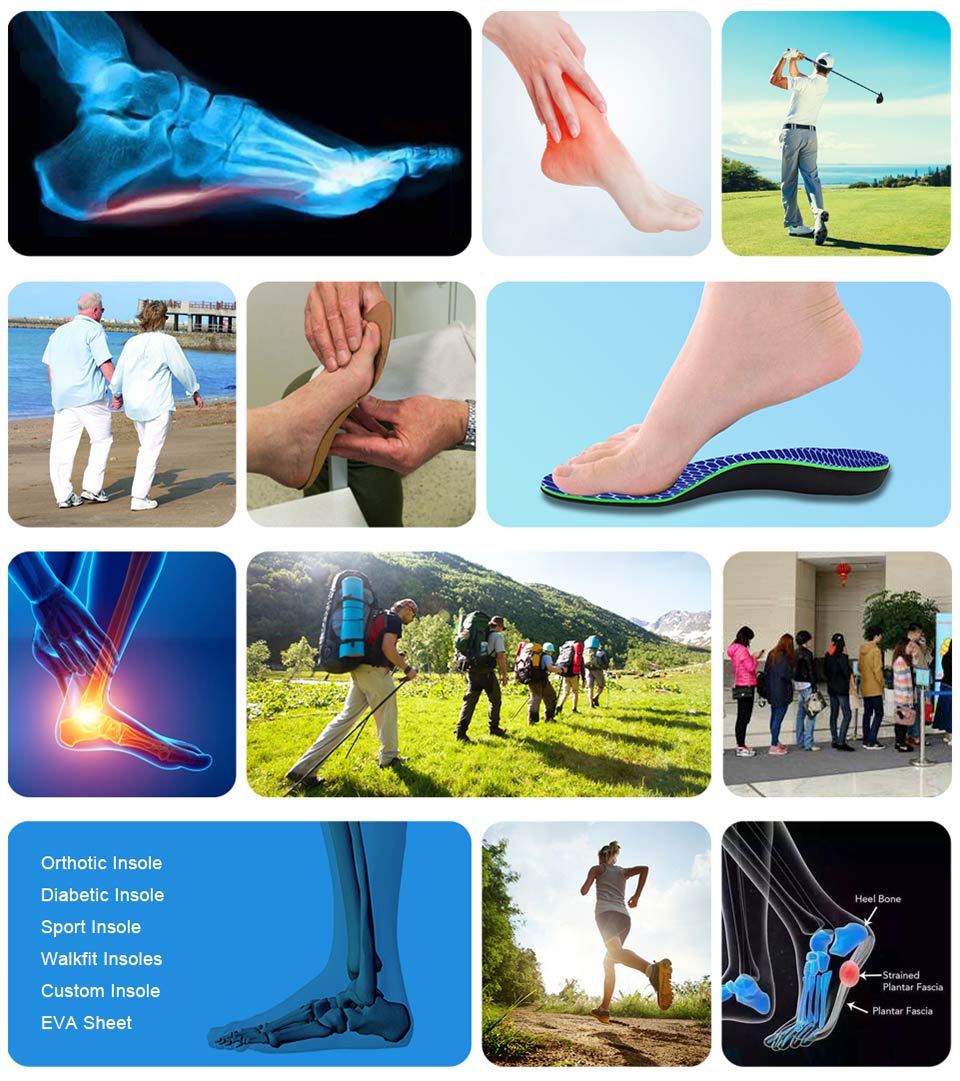 Pain relief:
Achilles Tendinitis, Arch Pain & Arch Strain, Bunions, Flat Feet & Fallen Arches, Heel Spurs & Heel Pain, High Arches, Over Pronation, Plantar Fasciitis, Shin Splints, Supination.
/ PRODUCT FEATURES
◪ Wear moldable and heat moldable for a customized fit for each feet.
◪ Comfort-shaped biomechanical arch design correct presure at foot planar and alleviate stress on knees.
◪ Ideal for hardcore endurance runners and casual runner requirment.
/ FAQ
Q1: How much the thickness of this Heat moldable Orthotic Insole?
A1: The thickness at toe is 4mm at the hell is 8mm.
Q2: How to make the wear molding to fit my feet?
A2: Pls just put this Orthotic insole into your shoe and wear as normal,the insole will adapt to your foot contour during wearing some time after.
Q3: Then how to make the heat molding?
A3: Pls process as follows: Step 1: Heat the insole by Heat gun or put in oven at 105C 3mins. Step 2: Put the insole in shoe and stand shoulder with knees bent slightly on it 2mins The customized support personalized to your feet will be satisfied.
Q4: Can this insole to be heated several times?
A4: Both wear and heat moldable can be repeated several times.
Ideastep best shoe inserts for foot pain is manufactured with qualified raw materials that are sourced from reliable suppliers. This product has good color consistency and accurate color rendering
Ideastep best shoe inserts for foot pain is designed under the guidance of highly skilled designers. The mounting type of this product is highly flexible
Ideastep best shoe inserts for foot pain is designed and made as per the prevailing market norms and guidelines. This product is made in line with the "green low carbon" proposed by the state
best shoe inserts for foot pain is manufactured using quality tested components and materials with the highly-advanced technology by the brilliant team of professionals. Adopting an intelligent constant current driver, it has no flicker problem
best shoe inserts for foot pain is unusual in design and appropriate in size. With a high transmittance light guide plate, it provides a uniform light-emitting effect
The product protects the objects from shock, vibration, compression, temperature, etc. It also provides a barrier from oxygen, water vapor, dust, etc. The light emitted by this product is soft, comfortable, and not glaring
Adjustable arch support for all arch types for custom fit by heatingA thick bottom layer molding to the feet shape and always maintain the supportingThe 3mm green cushioning foam provide the comfort and prolonged shock absorptin all day longDeep heel cup combine with adjustable arch keep the balance and heel nature position
3 days return 30 days replacement
Share This Product, Choose Your Platform!